Two restaurateurs are reaching into the roots of Hawaiian casual fare to dish out loaded to-go plates at the Lanai Grill in Harmon.
It's their take on the famed plate lunch in Hawaii, where diners pick two or three choices from buffet selections on a steam table. Macaroni salad is a mandatory side dish on an authentic plate lunch.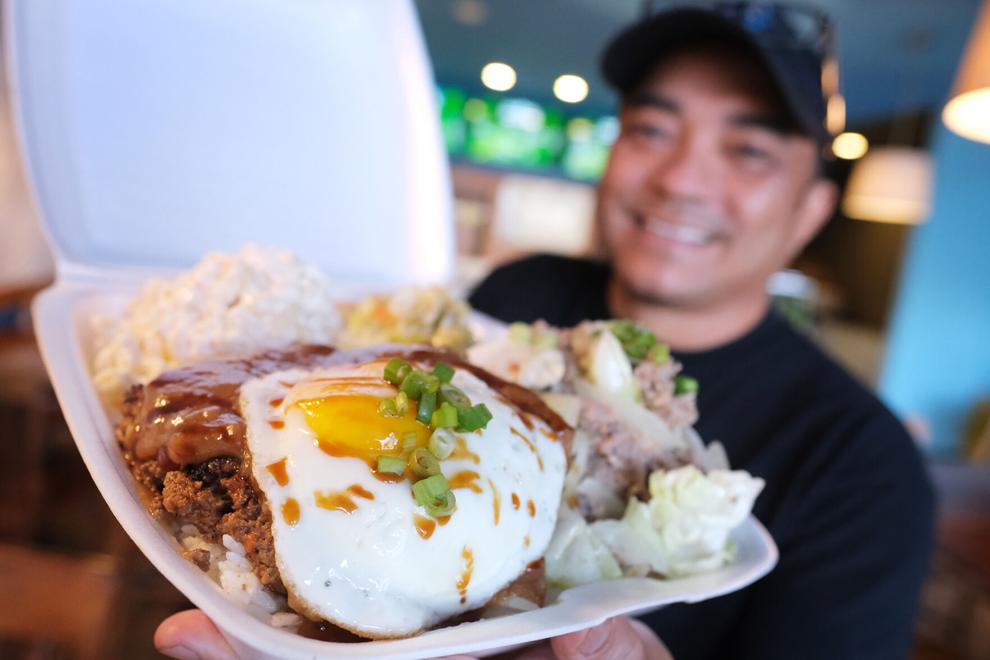 According to Ruben Mortera, an operations partner in the business who has lived in Hawaii, the concept is meant to be comfortable.
"It's very, very casual. When you are dining on your lanai, with your family and friends, it's all very casual and everyone is in their bahakis, no big deal," he said.
"We don't even have a uniform, it's that casual."
The Hawaiian plate lunch achieved fame after decades of hefty portions of island comfort food were heaped on top of rice, with mac salad. The inexpensive, robust meal became popular with students, surfers and any diner wanting a big grind, on the go.
"This is very close to a plate lunch, Hawaiian-style," he said. The Lanai Grill macaroni salad recipe comes from the administrative partner of the business, Dale Kim, which Mortera describes as "very Hawaiian style" due to their commitment to certain ingredients.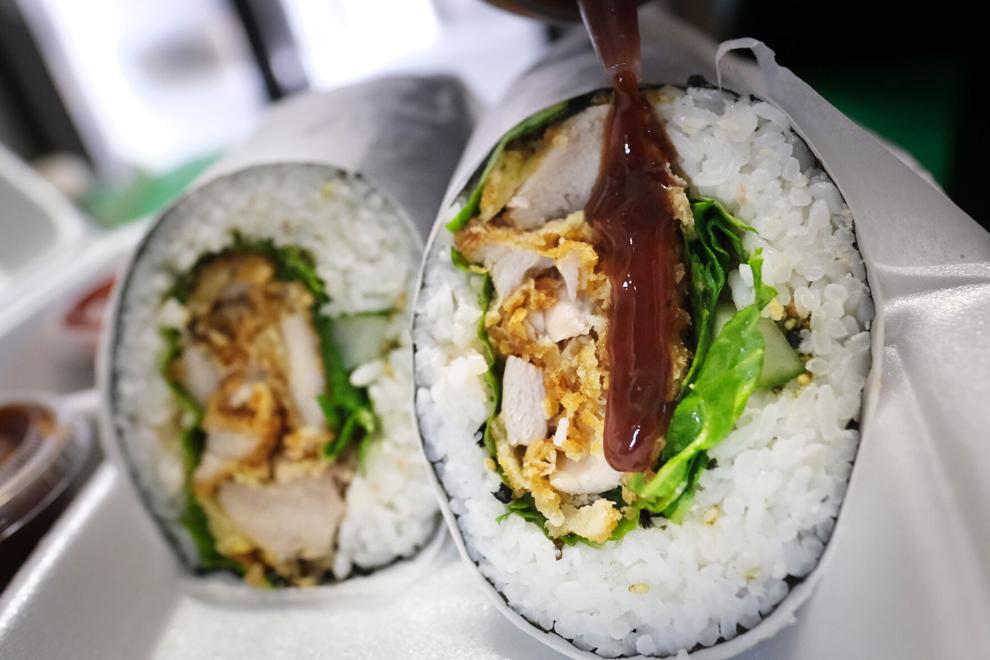 "Our mac salad is definitely Hawaiian-style – subtly creamy with a tang of cider vinegar in the back."
Portion size was part of the concept from the very start, said Mortera.
"We started with the largest to-go box available, the #9 box, because it has to handle the two scoops of rice, and we use the largest scoop available in the business," he said.
Five employees run a brisk, mostly take-out business at the Harmon Loop Hotel Annex. That's the building across from the Harmon McDonald's that also houses the Harmon Loop Hotel and the Smoke Depot.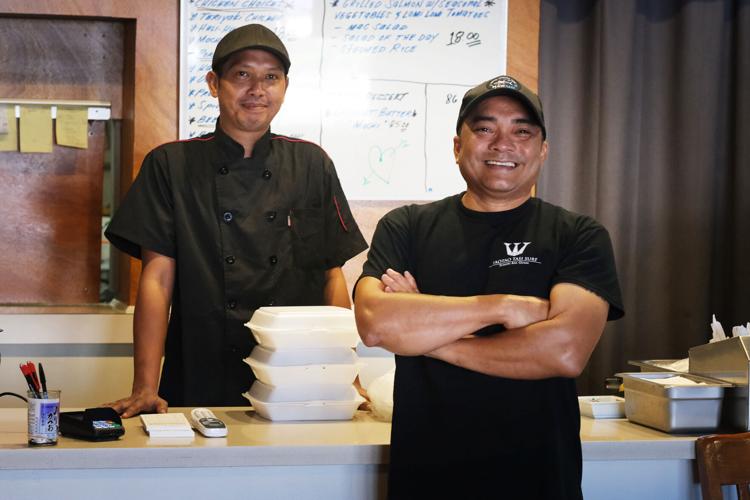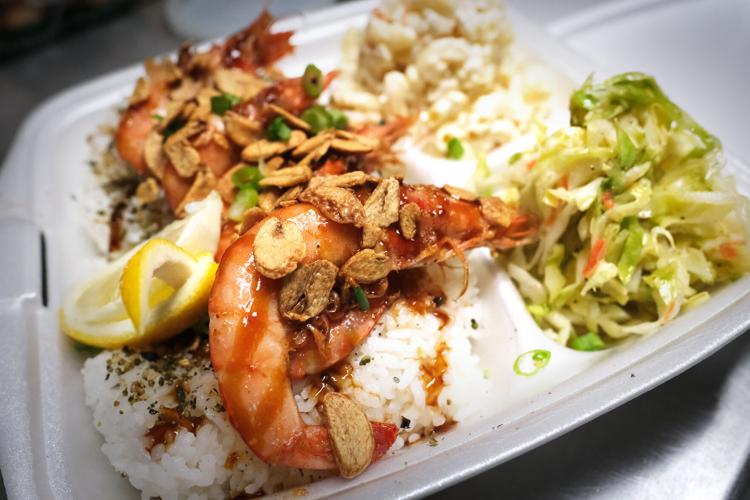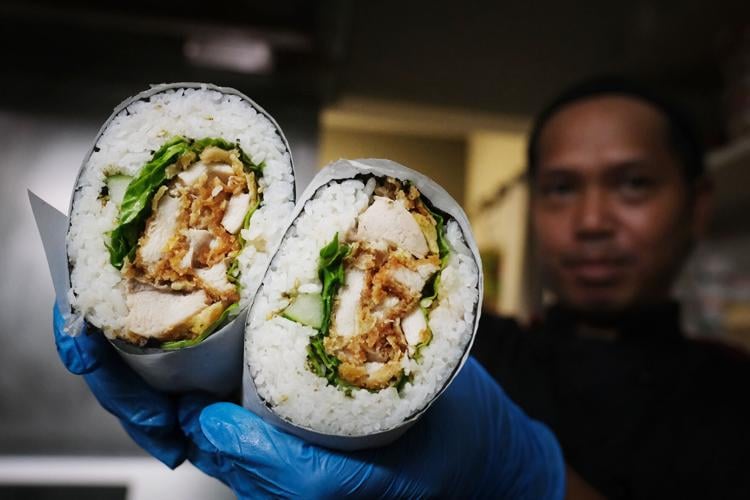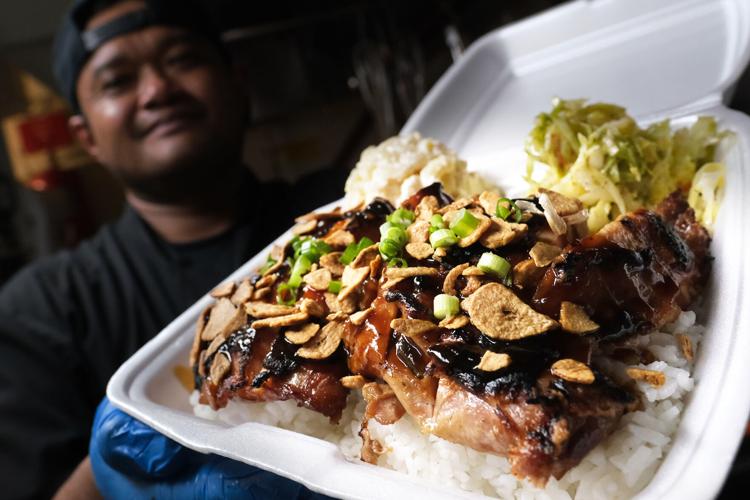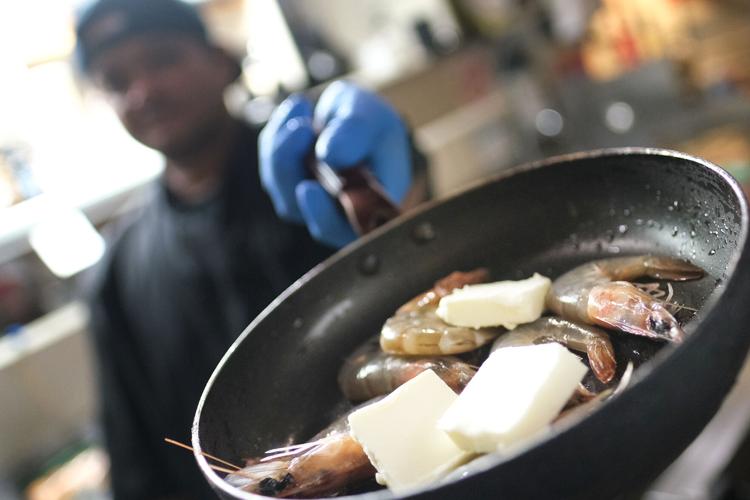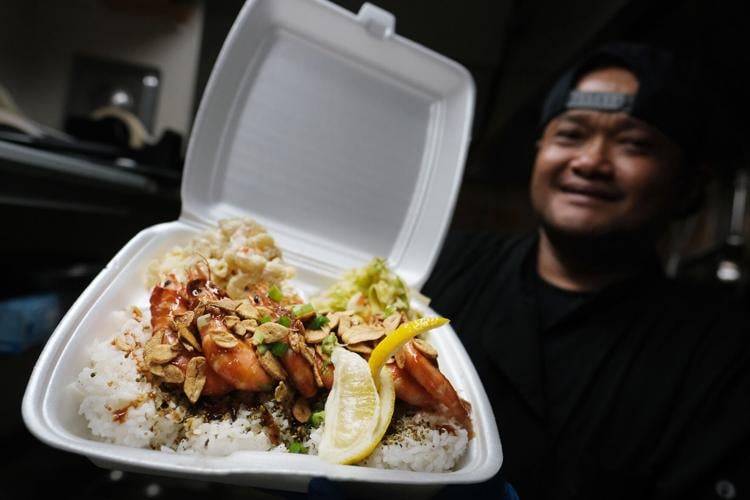 'We've been chugging away'
The restaurant opened in April 2021, when pandemic restrictions were still quite severe. The team persevered.
"Business has been steady enough even though we started in COVID, but we've been chugging away for a year and things are stabilizing," said Mortera. "We are starting to see where we fit in."
He added: "We are very streamlined now, and we are always trying to minimize the time getting the orders to the customers. Right now we are a little confined on space, so we are very particular about the local style, regional fare we add to the menu."
Mortera has spent three decades in food and beverage, and has tough advice for those considering entering the industry.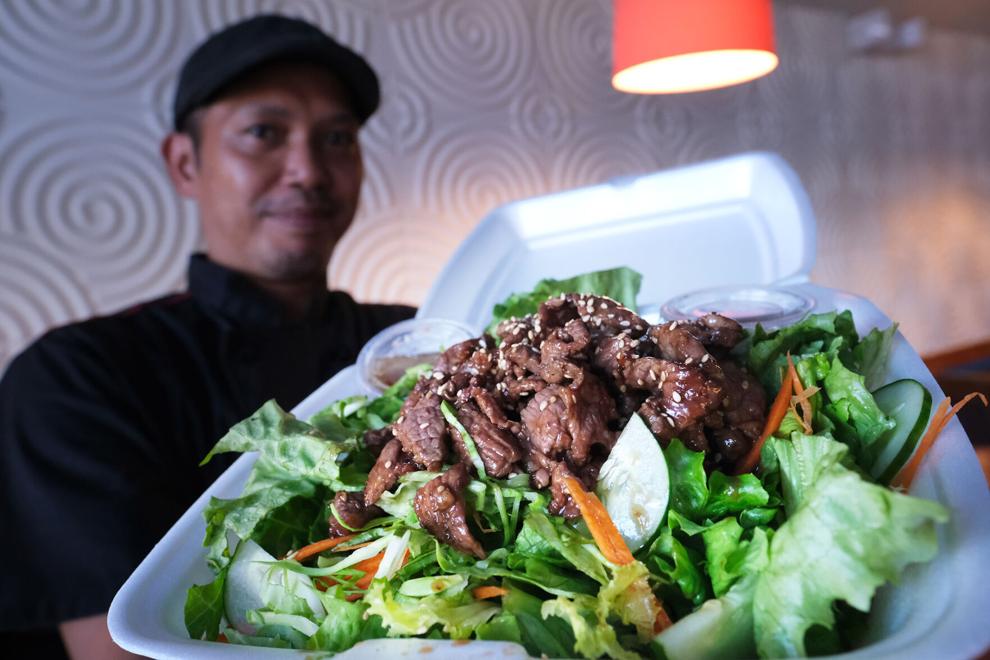 "Think twice – think three times – before you get into this business. It ain't no joke, the 12- and 15-hour days are for real," he said. "I'm so lucky I found my third wife in the food-and-beverage industry, she understands about holidays and the time spent at work."
.