We've all been in the situation where we see the words "business casual attire" in an email, and we panic for a moment because we're not even sure what business casual is. As students, it's easy to struggle with finding the balance between being casual and professional. We never want to show up to an important meeting and look like we just rolled out of bed, but we also don't want to look like we tried too hard and wear a full-on suit.
Whether it is for an interview or a job, business casual clothes are a wardrobe must. Like it or not, we are growing up, and it's crucial to look presentable in the business world. So no matter when and where you need to wear it, here is a guide to help you build a business casual outfit from head to toe.
Shoes:
With shoes, stick to neutral colors like black or nudes. A little pop of color wouldn't hurt anyone, but don't go overboard with crazy colors because this could take away from the whole professional look we are going for. This will help tie your look together and keep it modest yet slick. As for the shoe style, go with whatever you feel the most comfortable in. If you happen to be more confident in chunky heels, wear those. If a leather loafer is more your style, that'll work too.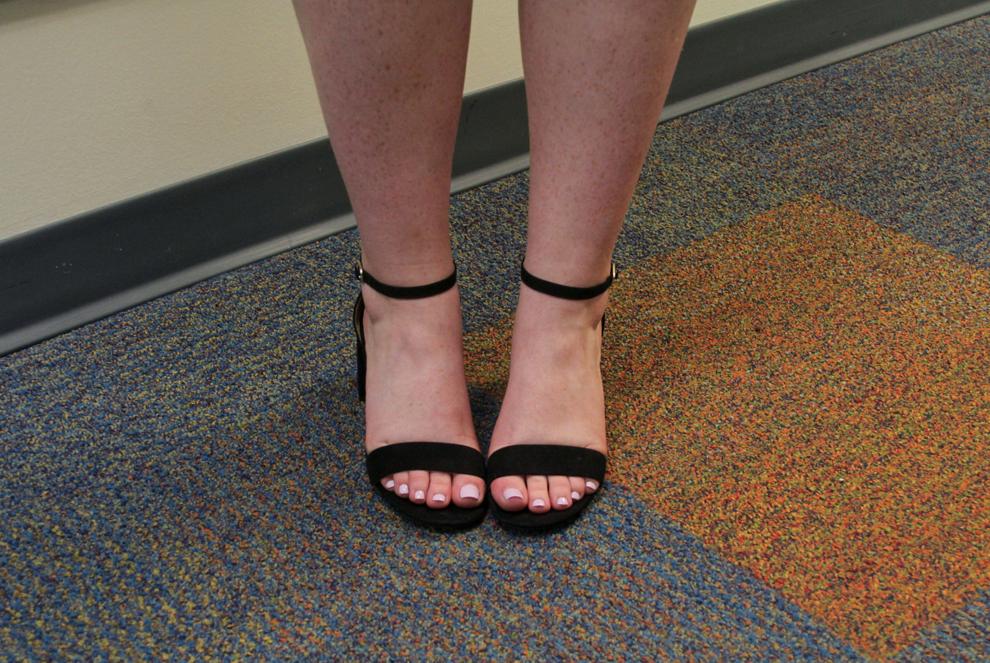 Bottoms:
In business casual, there are many bottom options to choose from: skirts, dress pants, dresses and, in some cases, jeans. With dresses and skirts, make sure they are length appropriate, and don't go any shorter than right above the knee. Mini dresses and skirts have a time to be worn, but the workplace isn't the right place for your super cute mini jean skirt. Black pants are always a go-to, as they look professional, flattering and virtually go with everything.
Jeans can be tricky. I wouldn't wear them to an interview, and if it's for a normal day at work, ask your boss before doing so. Don't wear jeans with holes; do wear a dark wash and your jeans, if they're allowed, will look casual but not too casual.
Tops:
When it comes to shirts, they can also be pretty flexible. Go with blouses and button-up shirts that are flattering and make you feel confident and professional. I would also add some sort of jacket, but it doesn't have to be a blazer. Look into cardigans or maybe even bomber jackets that can elevate your look with street-smart style but still keep your professional outfit. This will help pull together your whole outfit and make you look like a put-together young professional.
Accessories:
If you are going to do jewelry, only wear smaller gold and silver pieces. This will give you a little something extra without making your outfit seem over the top. I think jewelry is the best way to put a little bit of personality in your outfit, so have some fun with it. But remember, sometimes less is more.
culture@dailynebraskan.com
.