Editor's note: The "Current Affairs of Campus Fashion" is a weekly column dedicated to exposing and exploring different fashion styles that exist on campus.
I have to make a confession to all of you — dear readers, I dislike Seattle.
This is not a new development for anyone who knows me, but after a fabulous week spent across the country surrounded by the history and beauty of Boston, I have come to loathe certain behaviors of the city — particularly those associated with fast fashion.
This week's feature — third-year student Suna Oh — agrees that with Earth Day fast approaching, students need to be more mindful of how we consume fashion and at what cost. So if y'all notice me doing more exposing than exploring this quarter, you know why.
Going into this interview, I wasn't sure how I was going to highlight Oh's unique viewpoint that shapes her fashion choices. What I discovered was a mutual understanding of the problematic consumption habits of most fashion brands available to our generation, which heavily contribute to the destruction of the planet.
"I would really say that I choose pieces that I can see in multiple settings," Oh said. "In the last few years I, like everyone else, have discovered thrifting, and it really helps to find those unique pieces that I know no one else will have. I would definitely say now [that] my style has shifted almost to a business casual look with a lot of pinstripes and blazers; I really love to dress for myself instead of for trends."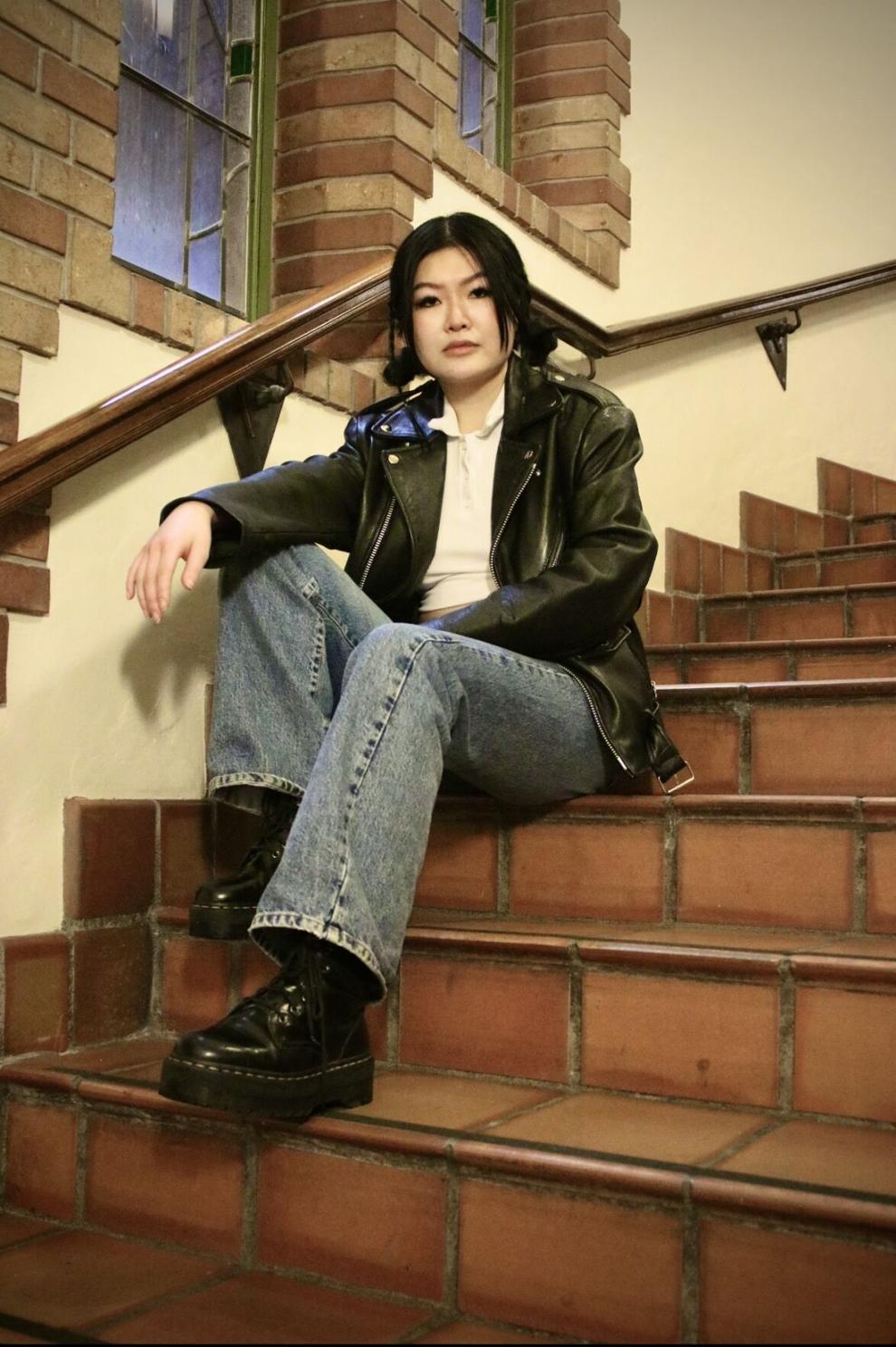 This emphasis on thrifted pieces can be seen in what Oh wore during our interview: a thrifted vintage leather biker jacket, mid-rise flared vintage light wash jeans, a cropped white polo shirt, and platform Jadon black Dr. Martens boots.
Of course, this knowledge of fashion doesn't just come to you in the middle of the night on a silver platter. The biggest criticism I receive from friends who want to be more adventurous with their fashion is how inaccessible it can all be, but I always remind people — the knowledge is out there.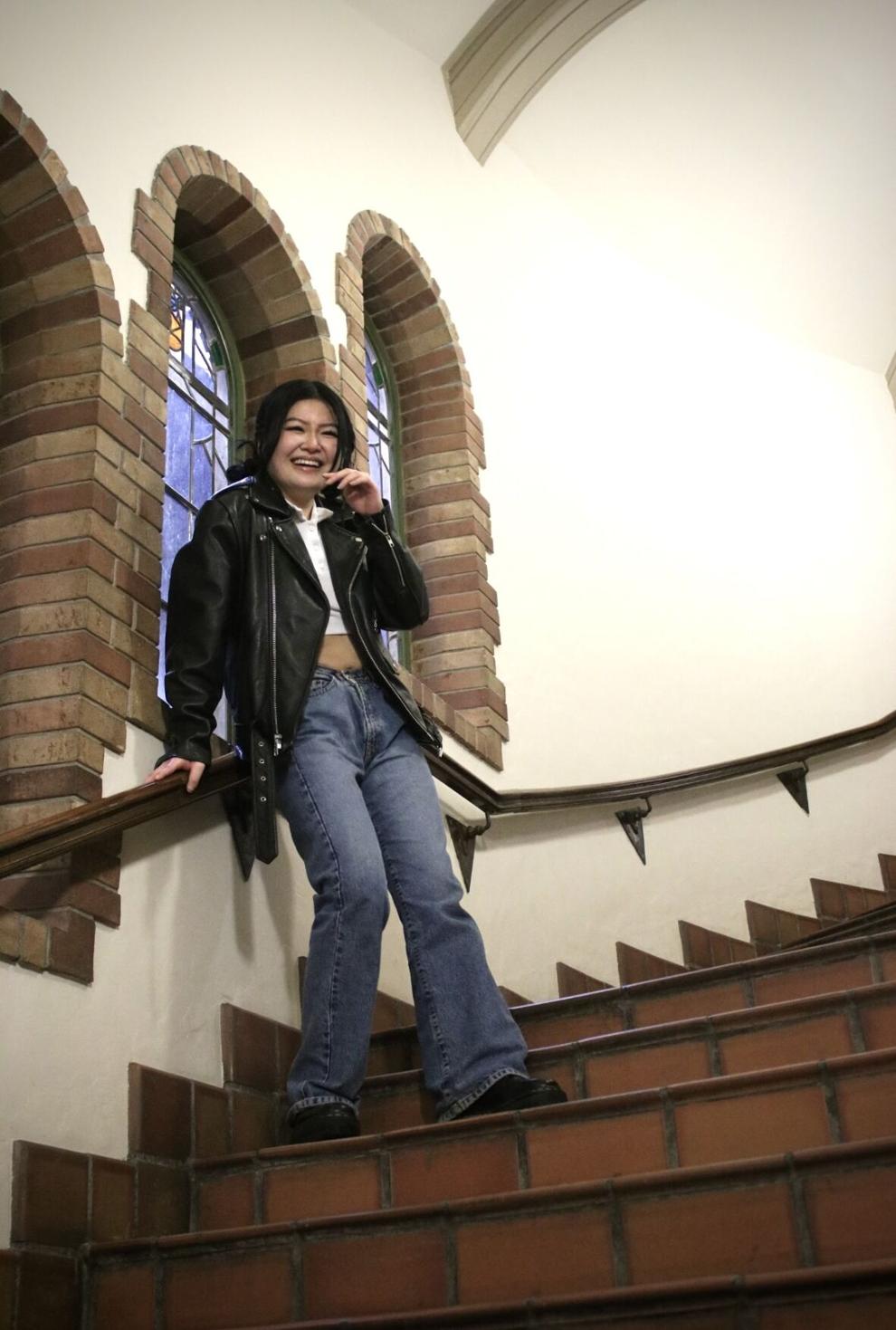 Oh told me that growing up, her family didn't really know how to dress, so most of her knowledge has come from her experiences with the fashion industry, whether that is through social media or jobs working at retail.
The chokehold that fast fashion has on college students is not only negligent in regard to the health of our planet, but for a generation that claims to want to change the world, it's disgraceful.
"Some of these people are indebted to Urban Outfitters and Aritzia — funding the upkeep of their entire stores," Oh said. "I know they can think about how to be more sustainable when it comes to how they consume, and with so many options close by, there really is no excuse."
Both Oh and I know that each of us can practice more sustainable consumption habits, which starts with an awareness of how we consume clothes and how much we wear each item in our closet.
This Earth Day, I ask you to take a second to think about how you consume your clothing, where it comes from, the impact that it's having on the planet, and what you can do to change that.
Reach columnist Liam Blakey at arts@dailyuw.com. Twitter: @LiamBlakey2
Like what you're reading? Support high-quality student journalism by donating here.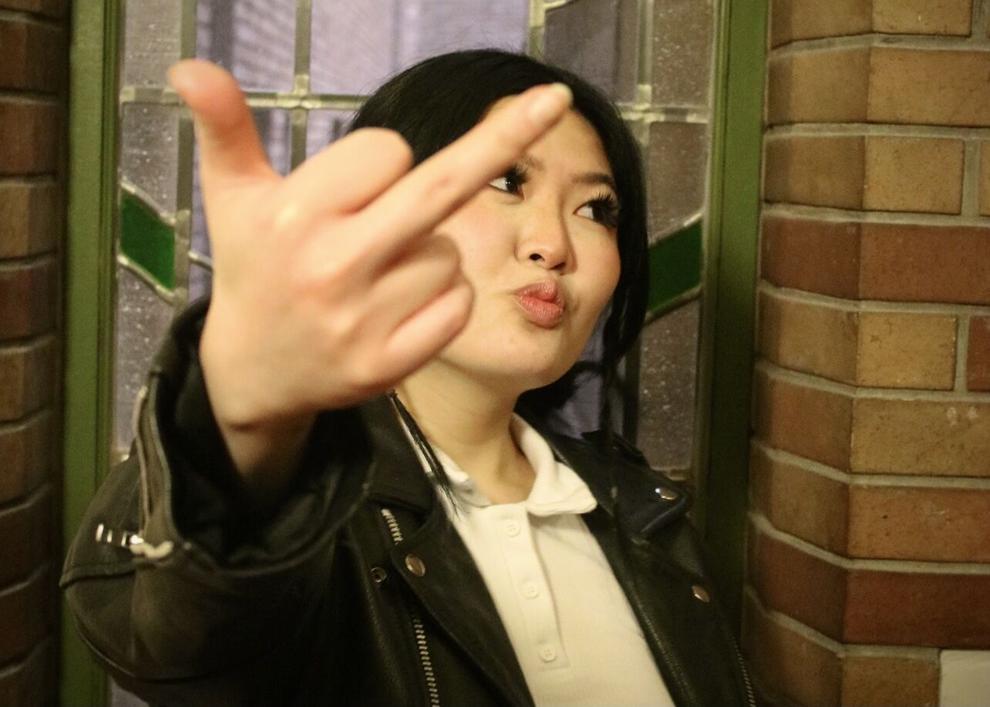 .