One local business owner whose mission – or rather, operation – is to provide nutrition, is celebrating six and a half months in Verona this week.
Taetum Pagel, owner of Operation Nutrition, is proud to be the founder of a woman-owned small, independently- told- veteran business, she the Press.
The grand opening at the 1031 N. Edge Trail business was held on July 31, 2021. Pagel, the lone employee at the business, serves meal-up metabolism-boosting teas, meal replacement protein shakes, and energizing workout performance drinks, she said.
The goal is to be a "health and wellness nutrition club that is dedicated to serving the community of Verona and surrounding areas with nutritional supplements," she said.
"Operation Nutrition's intent is to help fuel the community by promoting products that help support a healthy and active lifestyle," she said. "I continue to look forward in serving the Verona community with my services."
The New Glarus resident graduated from Pecatonica High School in Blanchardville and then worked in Madison for a few years.
The basis of all the products on her menu is Herbalife Nutrition, a global company that develops dietary supplements. There are over 300 Herbalife products, Pagel said, and while she doesn't serve them all, she has a "pretty good selection."
A customer favorite is the Fat Elvis, a protein shake combining the flavors of banana, caramel, peanut butter and chocolate.
There's nothing "fresh" that goes into the shakes per se, Pagel said. She doesn't slice-in fruits, for instance. Everything on her menu is a mix of an Herbalife product and other powdered add-ins like cocoa powder or powdered peanut butter.
The caffeinated "lit teas" – which are supposed to be energizing and help boost metabolisms – rotate in flavor daily. There are two flavors to choose from every day, which are announced ahead of time on Instagram and Facebook. Some of the fan favorite flavors include pomegranate, and the Superman – a combo of wild berry and raspberry.
The menu also includes aloe water, which Pagel said helps with her digestion system and tastes just like flavored water, as well as high-protein coffees which are paired with a belly fat reducer that helps control hunger.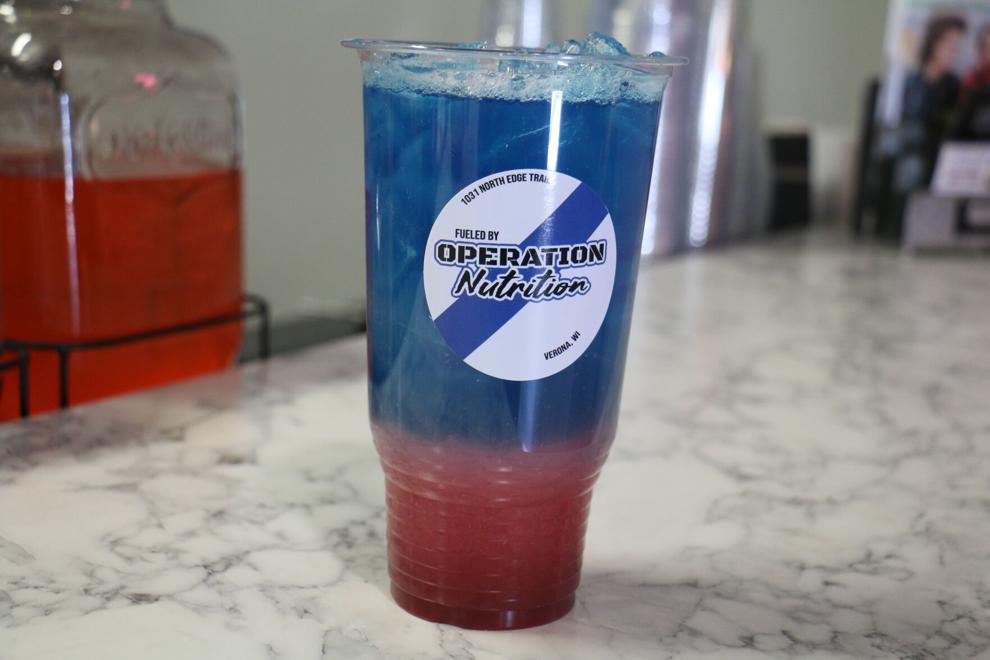 While she does not offer any pastries or baked goods at the moment, she eventually plans to make protein bites and protein-rich donuts from scratch, using Herbalife as a base like all the rest of her menu.
There are also pre-workout and post-workout drinks, as well. Pagel said she gets a lot of business from athletes arriving to or leaving from their workouts next door at the Burn Fitness 24/7 gym – which she is not associated with, but benefits from being nearby.
Otherwise she gets a lot of people traveling to and from work or home who just need a pick-me-up, she said, with a big rush in the morning and again toward closing hours in the afternoon.
She chose the North Edge Trail business complex because she "just liked the area" and felt it would have a high amount of traffic.
"It's a great location, I love the complex that I am in," she said. "I'm loving business, I couldn't ask for much better. It keeps getting better, and keeps attracting people right on that stretch there."
Remaining in good physical condition and staying healthy are a part of Pagel's lifestyle, she said. She grew up as a three-sport athlete throughout high school, playing volleyball and basketball and running track. She is also in the Army National Guard.
"That was kind of a route to why I started all of this as well," she said.
When she began commuting to college from home, she wanted to find healthier options to keep herself energized all day.
She was stopping into another Herbalife-based nutrition club so often, the owner offered her a job. But instead, she decided to franchise with him to open her own location in Verona, becoming a part of a network of similar Herbalife-based businesses from Dubuque, Iowa up to Platteville and even as far as La Crosse, she said. They all offer the same menu, she said.
She even switched her degree from nursing to business because of this venture, she said. She graduates this coming May.
She hopes to open another location some day while keeping the Verona spot open. She is considering New Glarus next.
The other clubs in the area are all in smaller towns where it's easier for word-of-mouth business, Pagel said. It's a challenge for her to get the word out since Verona is a bit bigger of a community, she said.
Pagel tries to attract new patrons with customer appreciation days, sampling parties, raffles, giveaways, and drink specials, she said.
As for what she's most proud of so far after a half of a year in operation?
"The customers and the people in the community that I've gotten to know more and more through this business," she said. "It's amazing to have such great customers come back and support me time and time again."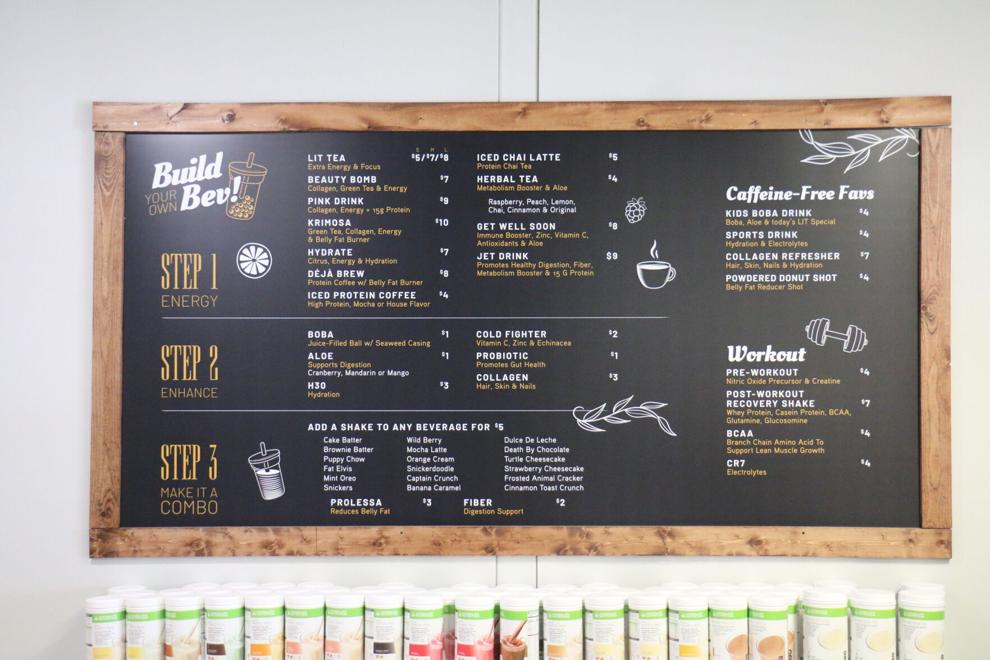 .