BLOWING ROCK — To "Love Blowing Rock" brings its own rewards but for the owners of The Speckled Trout and Bottle Shop, their passion for the town and their customers earned them a big award, too: "Business of the Year," presented by the Blowing Rock Chamber of Commerce.
Erica and Emily Brinker picked up the trophy on Feb. 15 at the Green Park Inn, the site of this year's Blowing Rock Chamber of Commerce annual meeting and awards luncheon.
An estimated 160 area business owners, managers and civic leaders were in attendance. After Chamber CEO Charles Hardin opened and closed the fastest annual meeting in history and Rev. Kathy Beach of Rumple Memorial Presbyterian Church delivered the invocation, the gathered assemblage dined on salad, lasagna, and chicken dishes before getting down to the business of recognizing the past year's nominated outstanding businesses.
Award for Outstanding Customer Service in the Retail Category
WINNER: The Mustard Seed Market
Other Nominees: Food Lion-Blowing Rock; Village Jewelers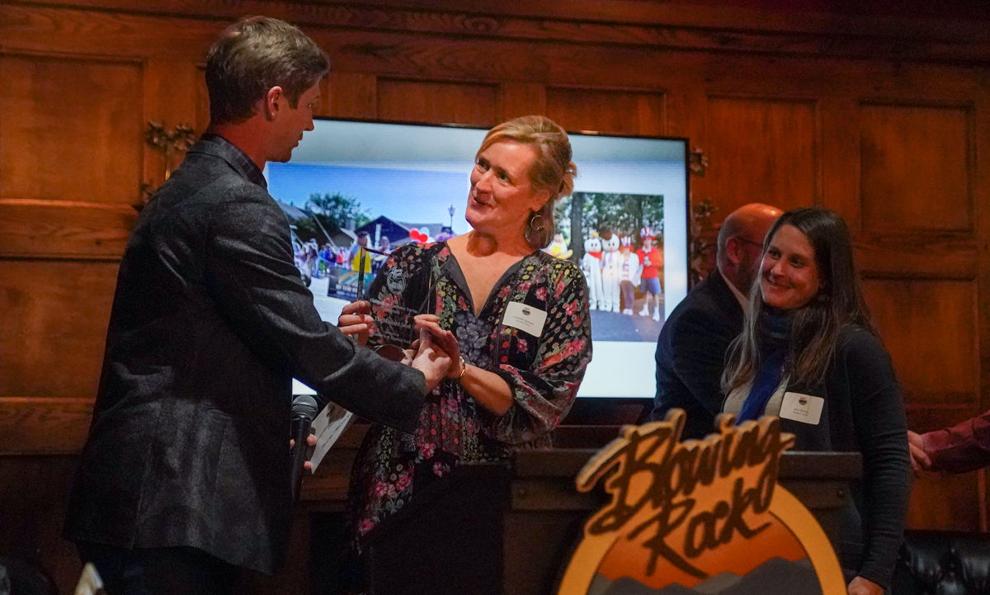 Award for Outstanding Customer Service in the Service Category
WINNER: Village Pharmacy
Other Nominees: LifeStore Bank & Insurance; Studio M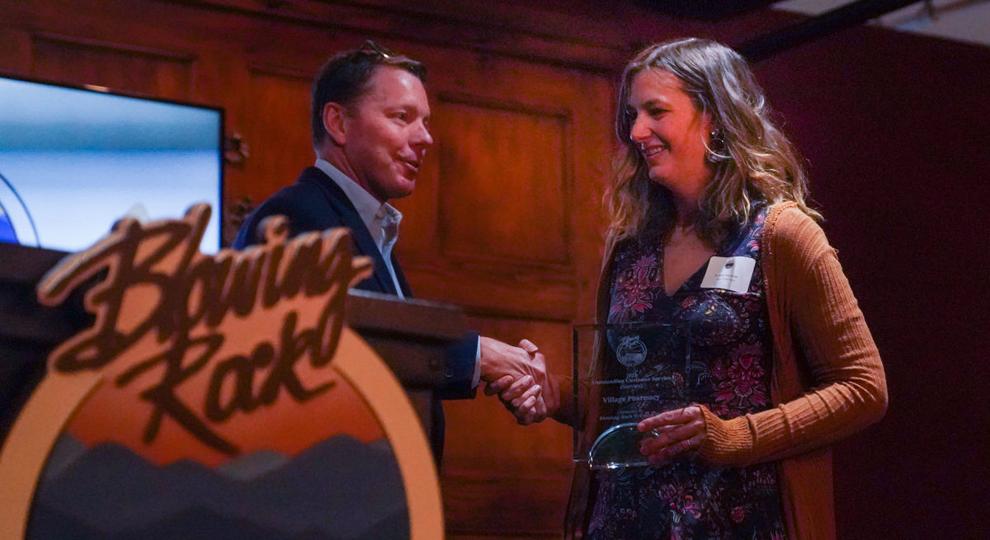 Award for Outstanding Customer Service in the Hospitality Category
WINNER: Sunny Rock Eggs & Things
Other Nominees: Grandfather Mountain Winery; Doc's Rocks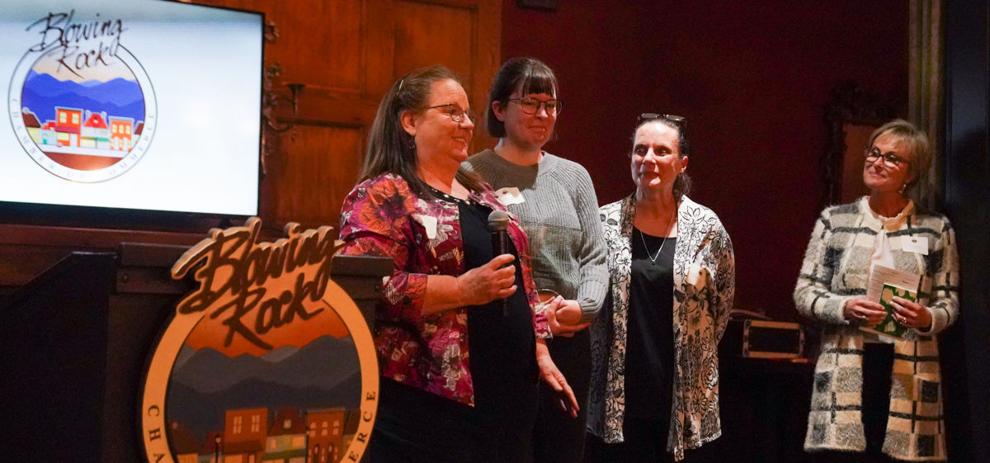 WINNER: Blowing Rock Tourism Development Authority
Other Nominees: Appalachian Regional Healthcare System; Appalachian Ski Mountain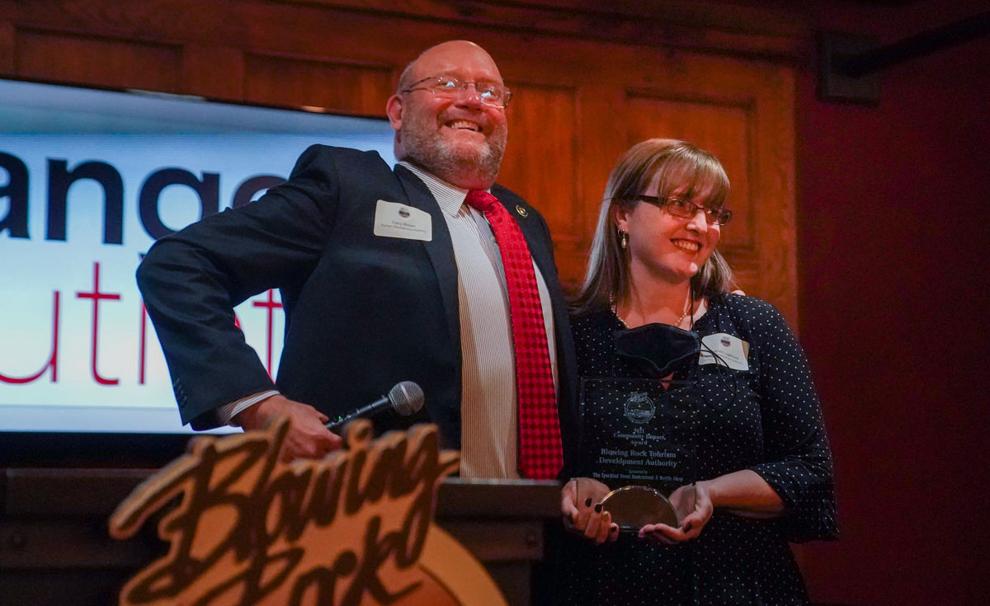 Volunteer of the Year: Joyce Zellner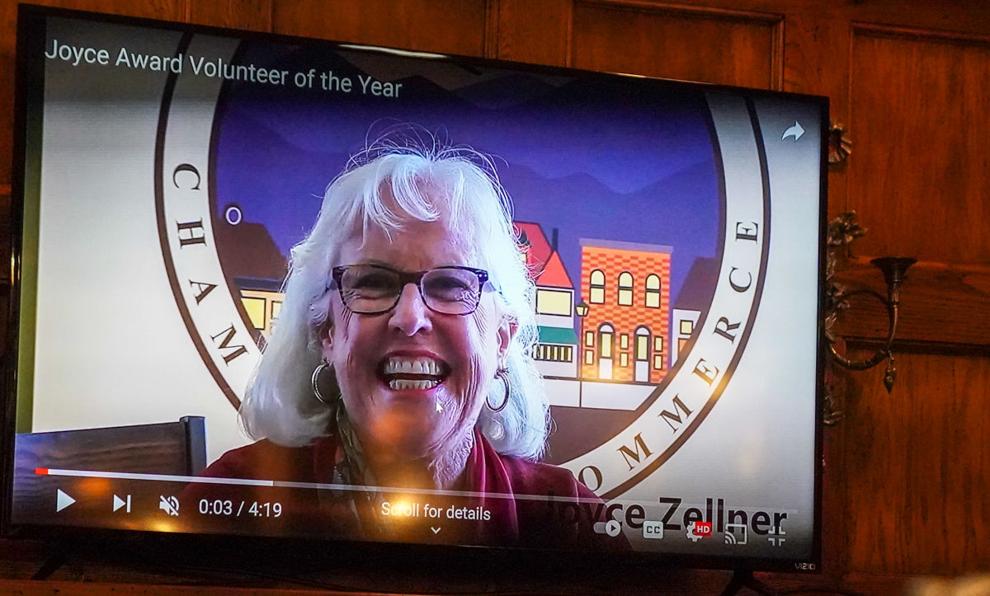 WINNER: The Speckled Trout Restaurant & Bottle Shop
Other Nominees: Mystery Hill; Tanger Outlets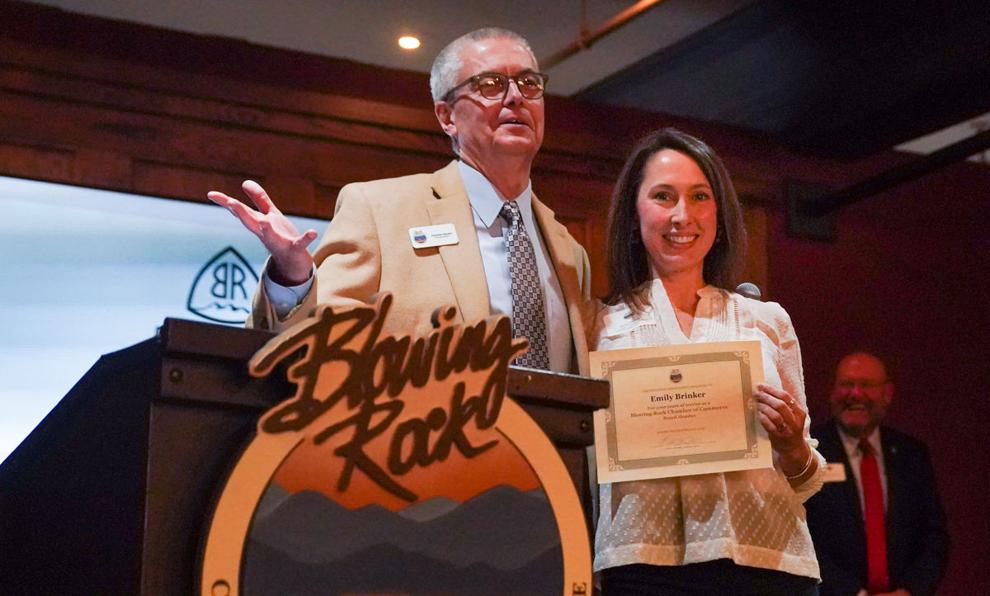 .