WATERTOWN — Sneaker Ace, a sneaker and clothing store with local roots, is set to open its new location today inside the Salmon Run Mall at the former Paint it! Pottery space next to Zumiez.
Owner Nathan D. Mosely describes Sneaker Ace as a buy/sell/trade sneaker and apparel store, with employees using prior experience to help determine valuations of items customers bring to sell and trade. The store also considers what customers are asking and will compare product costs online.
Growing up in Germany, Mr. Mosely noticed Nike and Jordan sneakers, but never purchased them until he got to the United States.
"When I moved to the States … any pair that I could get my hands on, I was looking to get them," Mr. Mosely said. "When I moved here, I had actually gone to Carthage for a little bit in seventh grade, then I moved to Watertown and went to Case (Middle School) for just one quarter."
He said that his interest in sneakers accelerated when he moved to Watertown because a friend showed him "the aspect of trading."
Mr. Mosely said a friend walked up to him and asked if he wanted to trade his sneakers, kickstarting Mr. Mosely into the buy/sell/trade shoe market.
The 24-year-old is in his fourth year of business after launching the business from his house.
After graduating from Watertown High School, Mr. Mosely began buying sneakers and started posting some of his shoes on Facebook Marketplace. He recalled that someone described his sneaker collection as a mall. He asked his parents if people could shop his sneaker collection at his house, and they said yes. He then looked for shoes posted as a deal that he knew he could purchase and sell himself.
Mr. Mosely said he began to think more about his business after someone came into his house and spent $3,000 on different items.
"And then I kind of just became known as the guy like, 'Hey, Nate buys, sells, and trades shoes,' and just anytime people would have something for sale, they'd just send me a message and then I'd see if I wanted it," Mr. Mosely said.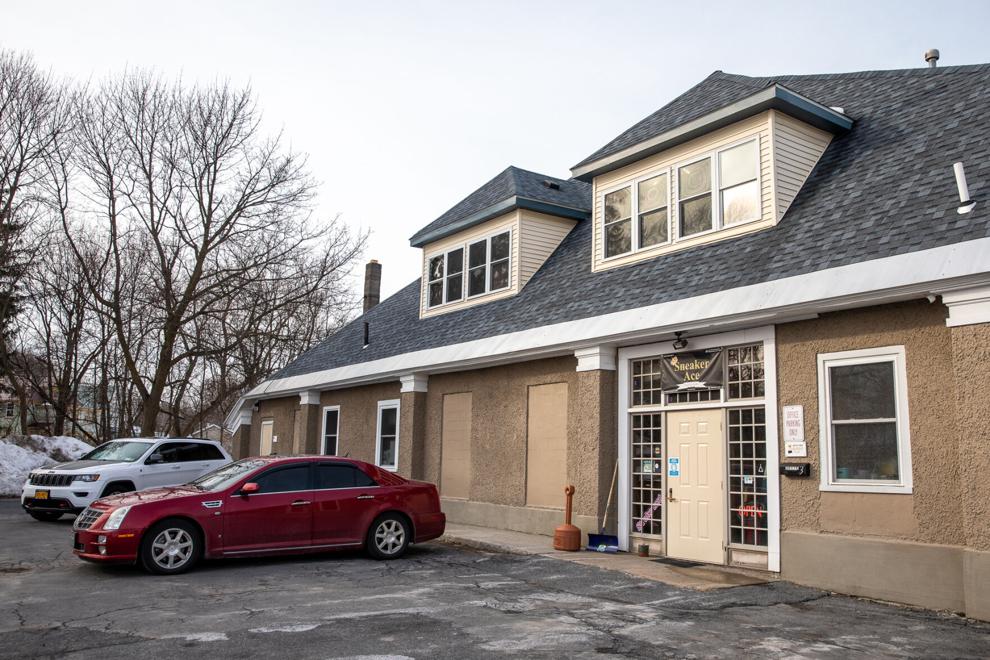 This got to be too much for a home business, so Mr. Mosely decided to open a location on Starbuck Avenue in Watertown where he has been for 3½ years.
Raised in a military family, Mr. Mosely wanted to join the military, but he saw an opportunity to open up his business and become his own boss. He took advantage of that opportunity.
Mr. Mosely said moving to the mall will help his business "showcase" its inventory more, and thus make the store look more professional.
"I think … it will get people's curiosity when they see people trading shoes, or somebody might go into the mall with like 20 shoes and somebody will be like, 'What are they doing?' and then they'll end up bringing them to Sneaker Ace," Mr. Mosely said.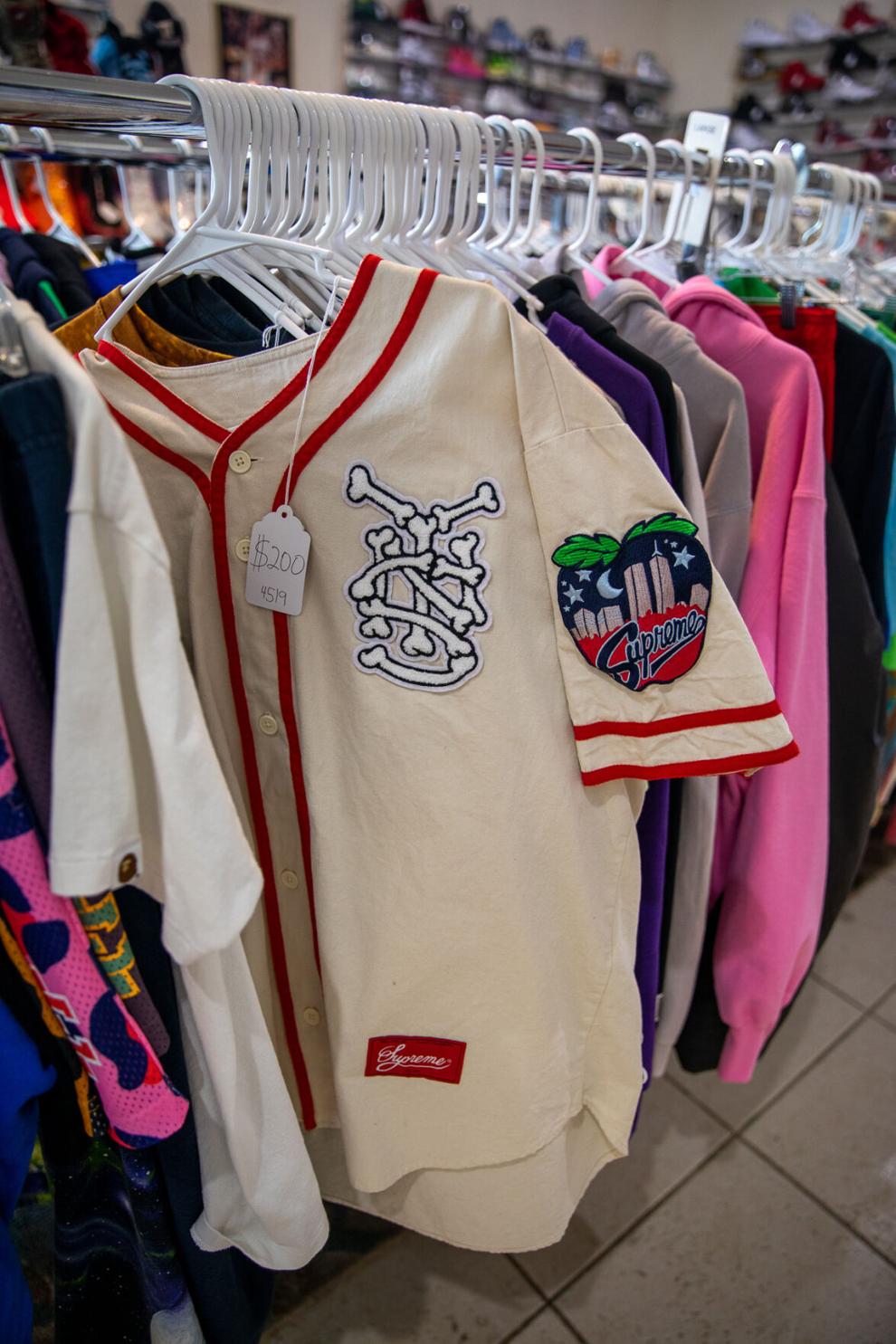 Mr. Mosely said opening in the mall will help his business for a few different reasons.
"I feel like it would be a good chance, plus the rent isn't much more," Mr. Mosely said. "People come here sometimes and they're like, 'I thought you guys were closed,' because we don't have a sign or anything outside. So I just think it'll look more professional, and attract more attention, and it's just a mall setting."
Mr. Mosely said his previous spot on Starbuck Avenue isn't really a retail setting, but he made it into one.
Sneaker Ace also provides instant cash for clothing accessories and other items. In addition to clothing and sneakers, Mr. Mosely has Supreme branded items such as a director's chair, a toolbox, Ziploc bags and more.
Mr. Mosely said people can trade their used shoes for new shoes, or even bring in a pair of jeans and the customer will receive a $5 trade credit. Customers will show employees the shoes they have for sale, the employees will then go through the shoes or other items and "see if they can work out a deal," Mr. Mosely said.
Sneaker Ace closed the location on Starbuck Avenue on Wednesday.
Some of the deals and sales today at the Salmon Run Mall will include dollar shoes and discounted prices. If people spend a certain amount of money they'll get a chance to shoot a basketball shot. Sneaker Ace also offers a reward program for customers. If a customer accumulates 500 points, they will get 10% off any in-store purchase.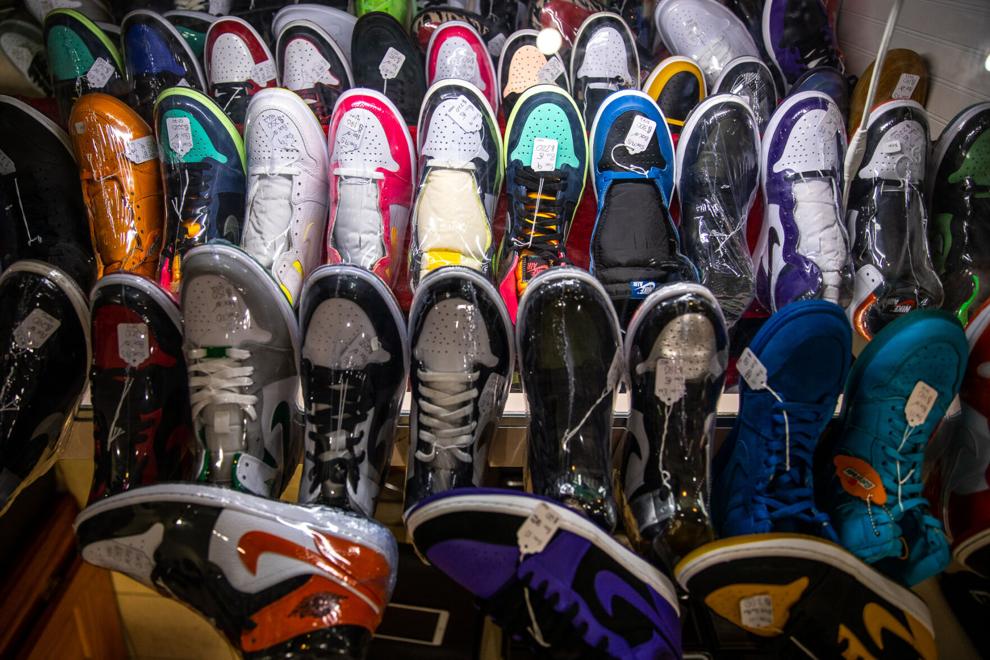 For more information, visit Sneaker Ace's website, www.sneakerace.com, its Facebook page or its Instagram page @sneaker_acee2.
.