It takes a dedicated person to rescue a skunk. Not just anyone is up for that task.
Brandy Smith didn't hesitate, even defied her father's pleas, when a skunk was in distress in a neighbor's garden.
Smith is a lifelong animal lover, and as a child she marched down the driveway, around the fence between the yards and knocked on the neighbor's door.
Smith stayed with the skunk, which was caught in a trap, until her father made a contraption out of a fishing pole to harness the animal.
"All our neighbors were coming up and were like, 'What did you guys get? What do you have now?' I was sitting in the back of the truck, petting a skunk. And they all fled," Smith said.
The skunk, which did not spray, was released in a nearby forest. And so began Smith's animal rescue journey.
Out of her own pocket and the home she shares with her grandmother, Smith rescues all kinds of animals — cats, dogs, turtles, snakes and even birds.
"I take the wild ones where they should go. I always make sure they get into a wildlife rehabilitation center. The ones that I get calls about, I always try to make sure they go to the right place," Smith said.
Smith is from Portland and has moved to several places in the Pacific Northwest. She's always rescued animals everywhere she's lived, but her intake in Yakima has kept her the busiest.
She doesn't have business cards and doesn't advertise. She works by word of mouth.
"I always let people know, 'If you need help, I'm here for you.' Now it's to the point where I have people calling me randomly all the time," she said.
Before fostering an animal, Smith will take it to a veterinarian to be scanned for a microchip. Microchips in animals contain owner information to reconnect pet and family. She also posts information on different lost and found animal pages on Facebook.
"Literally, that's all my Facebook is. They've (the rescue animals) just taken it over. So, it's theirs now. I don't even know why my picture is on my Facebook," Smith said.
When Smith rescues or fosters an animal, she covers the bills for veterinarian visits, shots and spaying or neutering. When her rescues are adopted, Smith's fees are only what she put into caring for the animal.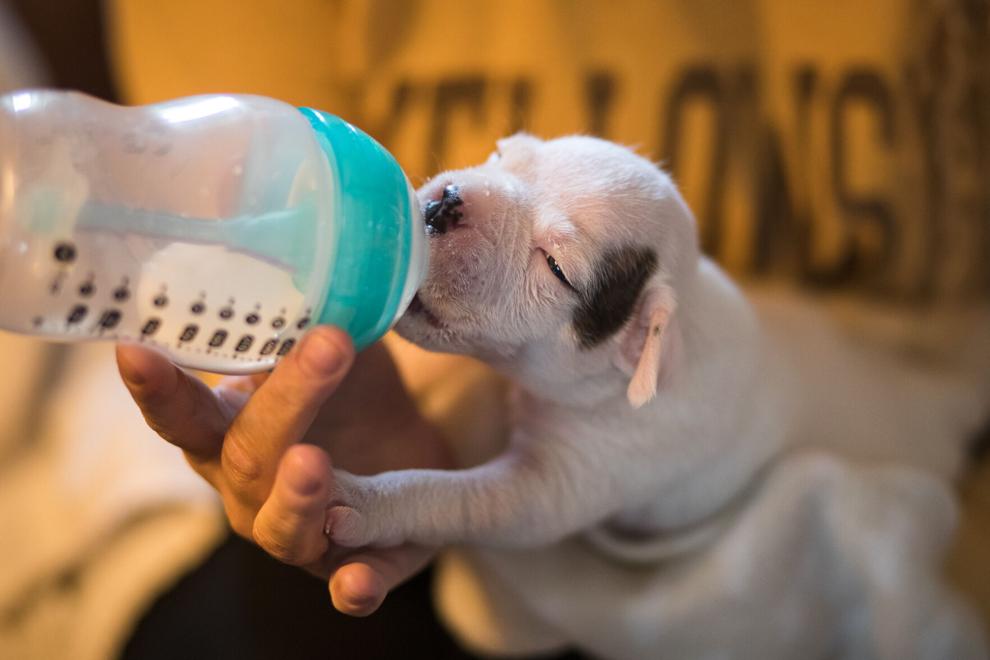 "I don't ever make anything off of them. They come with all their papers and shot records. I just ask that people pay the vet bills that I paid," she said.
Smith coordinates foster homes for animals, too. She doesn't foster every animal she takes in; she relies on five others to help.
Most of Smith's rescues get adopted through her Facebook posts. She sends some of the animals to larger Yakima rescue organizations. She conducts personal interviews with interested adopters and families. An in-home meet and greet is required and Smith prefers all family members and pets to be present.
After the interview process, Smith will allow potential adopters to house an animal through a weekend. Two to three days gives them insight into what to expect and if they can handle the adoption.
Being an independent, self-funded rescuer, Smith can foster animals in a kennel-free house setting. But she knows her limitations. When Smith can't find the proper fostering arrangement, she reaches out to other rescues like Yakima Valley Pet Rescue for help.
It's not what she wants to do, but Smith knows the animal's safety and well-being is what matters most.
Smith utilizes the Yakima Greenway to exercise and socialize dogs. It's a big deal for everyone involved.
The Greenway maintenance staff and groundskeepers enjoy spending time with the dogs, who know the workers keep treats with them on their Gators, and when the dogs see the staff, they know what's coming.
Some of the staff will even take a rescue dog for their shift at the Greenway.
"I get to socialize the dogs with people and their dogs and it's a huge thing. Without them I would be pulling my hair out. Exercise and socializing are super important, you know. It's a huge part of their lives," Smith said.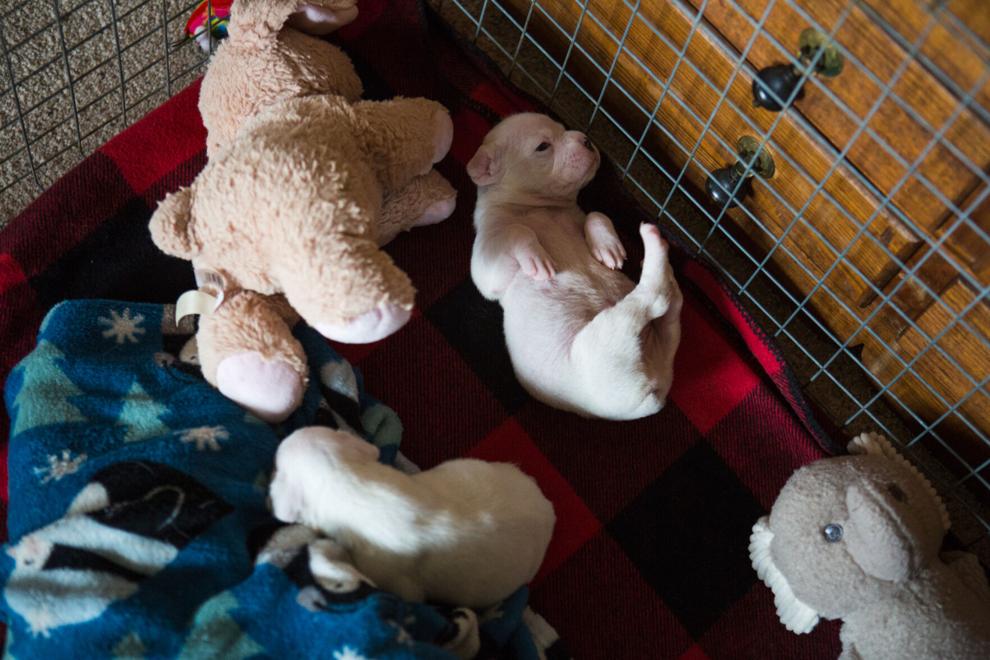 Smith is finishing up prerequisites for the Yakima Valley College nursing program. Nursing will allow her to make the money to provide for herself and her family as well as her rescues. It will be a balance between work and rescue services.
She calls her fosters and adopted animals her children. She keeps in touch with families and is up to date on the animals' well-being.
"I can't tell you how many rescues I've done because it's too many, but I can tell you where almost every single one of my rescues are. I know them personally. Even if I didn't before, we create a family. I keep in contact so I know they're responsible owners," Smith said.
As it turns out, Smith was late to the interview for this story. She had stopped to rescue two dogs running loose in the street.
.